Products >> Reutter Porcelain Giftware >> Christmas >> Reutter Porzellan
53.153/0 Jemima Puddle D Christmas Bauble (My first Christmas)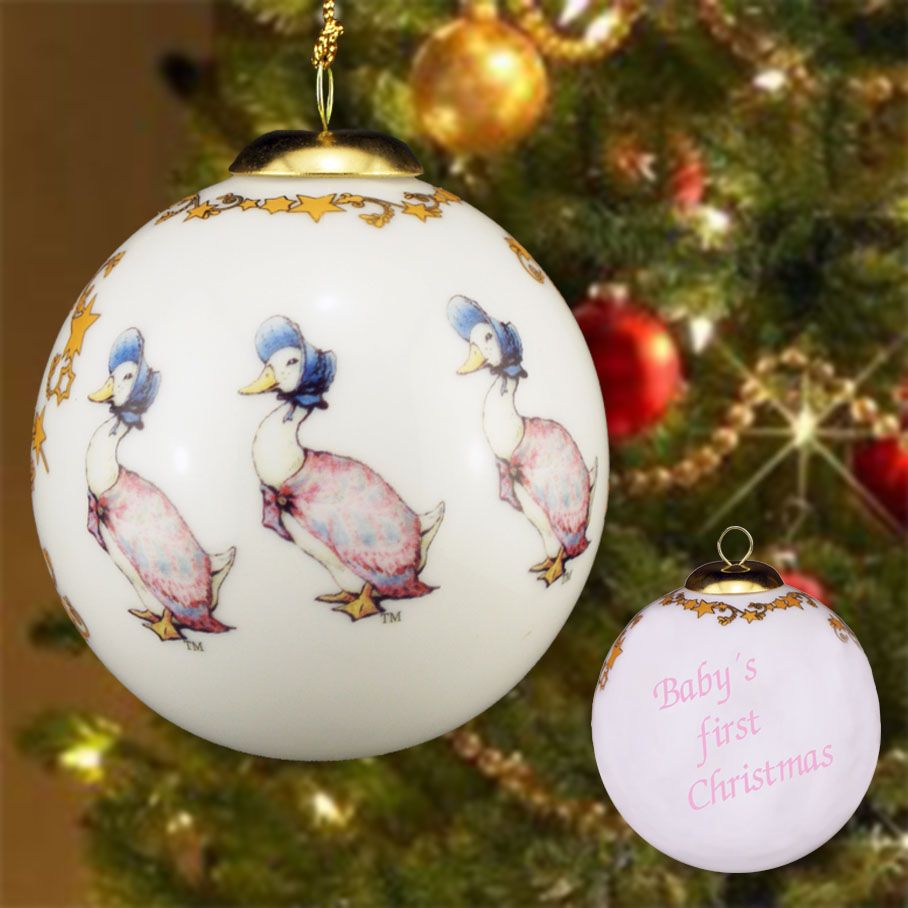 Product Code:
53.153/0
Ages:
0+
Product Description:
This 8 cm Christmas Bauble is designed with beautiful pictures of Jemima Puddle Duck.
The perfect birthday or christening gift for children.
Lovely pictures let children's heart beat faster.
Writing "Baby's first Christmas" included.
Possible Stockists:
Click here or phone us to ask!